13th Annual Old-Timey Plant Sale!

Saturday, March 16, 2019 9AM to 1 PM

Celebrate Spring at Birdsong's Old-Timey Plant Sale!
Birdsong's Old-Timey Plant Sale team has been working hard to make this 13th annual sale the best ever! The sale will offer a varied and extensive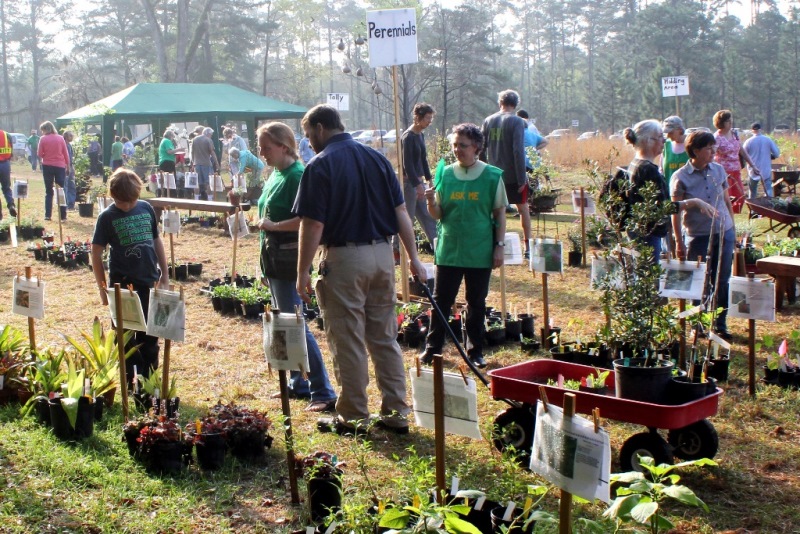 collection of beloved old garden plants, heirloom tomatoes, and plants for butterflies and birds. There will be lots of native trees, shrubs, and perennials especially suited to our area, including many varieties of wild azaleas, and some rare and unusual native plants. Knowledgeable and friendly horticulturists will be volunteering at the sale to help you make a selection for your own garden. Come out and welcome Spring at the Birdsong Plant Sale!
Native trees and shrubs Hundreds of native azaleas Wildflowers Old-fashioned plants Heirloom plants

Nature-related gifts, books, t-shirts, and more.

Many other types of Old-Timey Plants such as heirloom tomatoes, lilies, roses, gingers, various herbs and more will be available.
Lunch: hot dogs, hamburgers, veggie burgers and more, or bring a picnic.
Preview Party: The Old-Timey Plant Sale Preview Party is being held on Friday evening, March 15th. Patrons may purchase plants in advance of the sale; there will be wine, hors d'oeuvres and music. The cost is $100 per person or $150 for a couple. Payment and registration must be received in the Birdsong office by Friday, March 8th.
Garden Carts: Would anyone be willing to lend us your garden cart, wagon, or other transport device to escort customers to their cars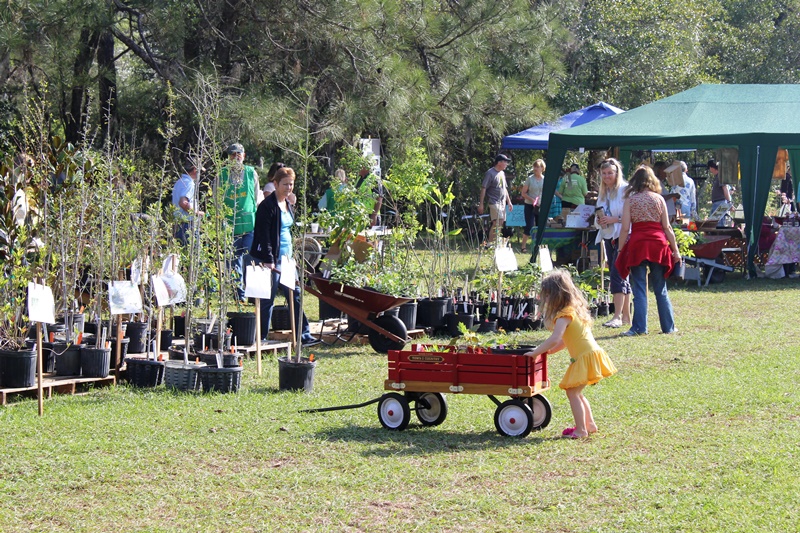 with their purchases? Please call: (229)377-4408.
Volunteers: We need volunteers to help with setting up on Thursday March 14th and to work 2-3 hour shifts between 8 AM and 2 PM on Saturday, March 16th. Jobs may include: parking, greeting visitors, answering the phone, working at Birdsong's Gift Shop, serving food and drinks and helping transport customers' purchases to their cars. Please call (229) 377-4408 or email birdsong@birdsongnaturecenter.org or kathleen@birdsongnaturecenter.org to sign up.
Please call or email Birdsong for more information: 229-377-4408, birdsong@birdsongnaturecenter.org.