Birdsong continues phased reopening: Trails-only - Wednesday, Friday and Saturday 9AM-5PM, Sunday 1-5PM.
Birdsong is in a phased reopening, trails only, with specific safety protocols in place. Please see Birdsong Reopen Info (PDF) for safety protocol details. Please read and become familiar with these safety procedures before arriving at Birdsong. Bring a printed copy for reference - it also contains a trail map. We want to keep our visitors and staff as safe as possible while providing access to Birdsong's trails.
Thank you for your support of Birdsong Nature Center!
Mailchimp - Birdsong's new email platform
On Monday, March 8, we began using Mailchimp as our email method of keeping in touch with Birdsong's members and followers. We hope you will like it and find it useful. Feel welcome to give us feedback at birdsong@birdsongnaturecenter.org. As a start we imported into Mailchimp those email addresses that have been provided to us by members and visitors. We sincerely wish not to intrude upon those who prefer not to receive email from Birdsong, so if you should receive unwanted email from us please select the "unsubscribe" option at the bottom of any Mailchimp email. Please know that we will not over burden our subscribers with frequent emails from Birdsong!
Again, our sincere thanks for your support of Birdsong Nature Center!
* * *
Birdsong Nature Center's 565 acres of wildflower meadows, forests, ponds and swamps, are home to a myriad of birds and other wildlife. Here you can enjoy the serenity and beauty of the natural landscape and return home with a renewed spirit.


Background

From the early 1800's to the present, the land now known as Birdsong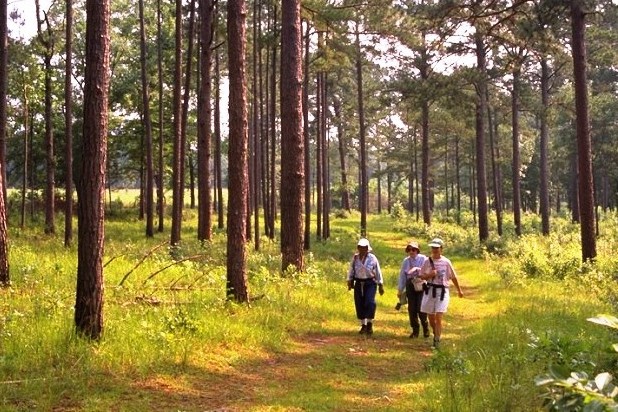 was transformed from pristine longleaf pine forest to a plantation, then farm, and now a center for conservation and learning. &nbsp Founders Betty and Ed Komarek created this haven for wildlife so others will have a place to experience nature and become inspired to protect natural resources everywhere. Using fire, they created habitats that support a great diversity of wildlife species. The resulting living museum and outdoor classroom are used year round for natural history instruction and hands-on learning.


Features - Visit the Bird Window for an extraordinary and intimate bird-viewing experience. The surrounding gardens and pool have attracted over 160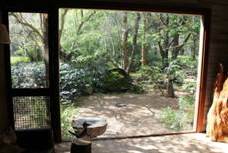 species of birds, including many rare and first sightings. - Twelve miles of Nature Trails provide the perfect setting for casual hiking and exploration. - The Butterfly Garden, vibrant with colorful butterflies from April - November is an entrancing place to relax and observe the butterfly life cycle. - Tune in to the sounds of nature at the Listening Place, a screened pavilion overlooking Big Bay Swamp.
We invite you to experience Birdsong for yourself. Our hours are: Wednesday, Friday, Saturday 9 AM - 5 PM, and Sunday 1 PM - 5 PM * At this time, only Birdsong's trails are open. * Admission is $5 for adults, $2.50 for children 4-12 years old Free to members